The Masters de la Boulangerie 2014
The Masters de la Boulangerie 2014, a competition requiring the highest level of skill and personal dedication, has just completed a cycle of competitions. The competition held during the EUROPAIN Show from 8th to 12th March 2014 at Paris Nord Villepinte in France.
Only the best bakers, across all categories, who took part in the 2009/2011 Louis Lesaffre Cup and the 2012 Coupe du Monde de la Boulangerie, have been entitled to compete in this Masters.
The winners - WORLD MASTER BAKERS 2014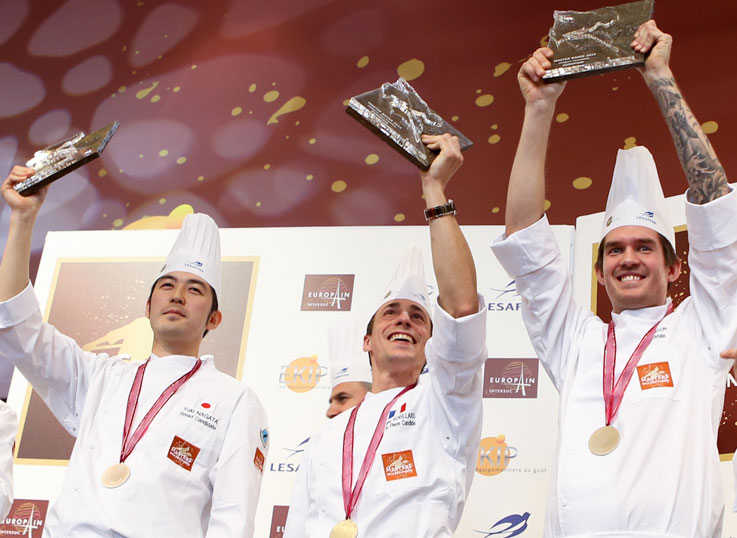 All the regions of the world were well represented, with 17 countries taking part – Algeria, Australia, South Korea, Costa Rica, United States, France, Indonesia, Italy, Japan, Morocco, The Netherlands, Peru, Great Britain, Senegal, Sweden, Taiwan and Vietnam. In total, 22 candidates have gone head to head in their specialist category: Bread, Viennese Pastry or Artistic Piece.