The 2014-2015 Louis Lesaffre Cup
The Louis Lesaffre Cup selected 9 countries to join the Coupe du Monde de la Boulangerie with Japan, USA and Taiwan.
The Louis Lesaffre Cup always is the bakery competition that reflects the bakery trends of today – and the future. As such, it must evolve with each new edition. The other competitions in the cycle evolve in its wake.
An expanded jury: In addition to a jury composed of 4 bakery experts who scores the candidates on the technical standard achieved, the jury has new elements: a nutritional advisor (non-scoring) and a "press" jury formed of two members (non-scoring): one food critic and one mainstream press journalist.
Reworked specialities: the specialities have been modified in such a way that through this competition bakery experts will be trained – and their knowledge will positively influence international baking.
3 specialities on the competition programme : Baguettes and World Bread, Viennese Pastries and Gastronomic Bread Making & Artistic Piece
The "Young Bakery Hopefuls": At each international selection opening, the team introduces a young person that they have coached for a demonstration. In this way, organisers hope the competition can contribute to passing on professional knowledge.
International selections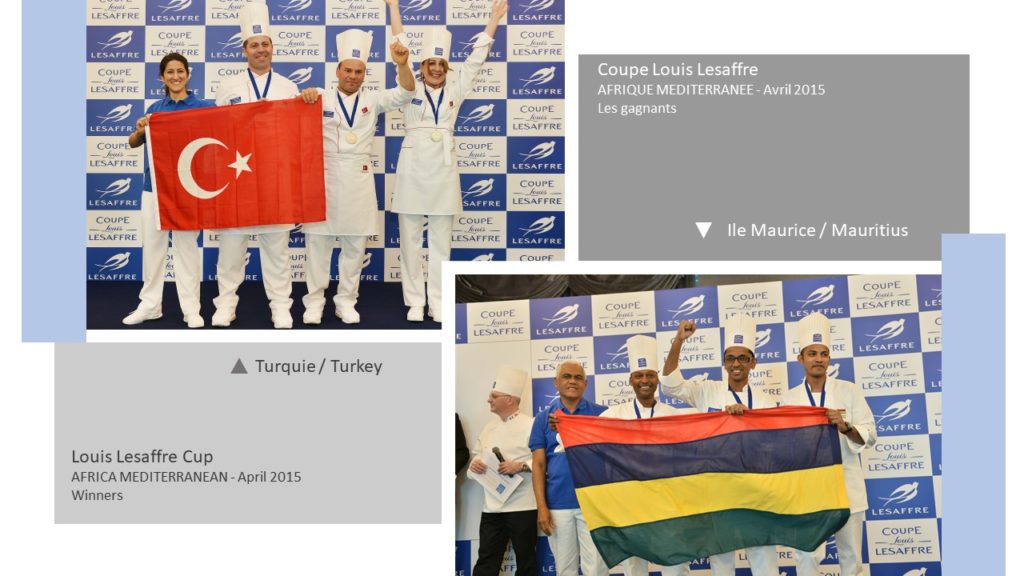 TURKEY : Osman GÜNDÜZ (Breads) – Yüksel GÜLLÜ (Viennese Pastry) – Buket SISALAN (Artistic Piece)
MAURITIUS : Sabeer HOOKOOMALLY (Breads) – Ludovic GOPAUL (Viennese Pastry) – Maneeram SANTARAM (Artistic Piece)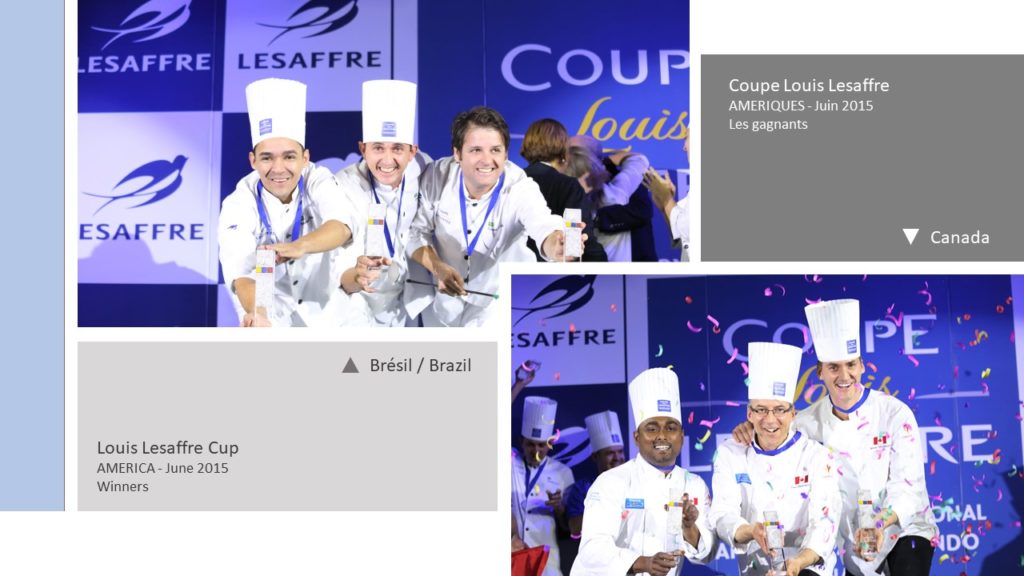 CANADA: Marcus MARIATHAS (Breads) – Alan DUMONCEAUX (Viennese Pastry) – James HOLEHOUSE (Artistic Piece)
BRAZIL : Amarildo ELLER (Breads) – Antônio Carlos SILVA (Viennese Pastry) – Eduardo BELTRAME (Artistic Piece)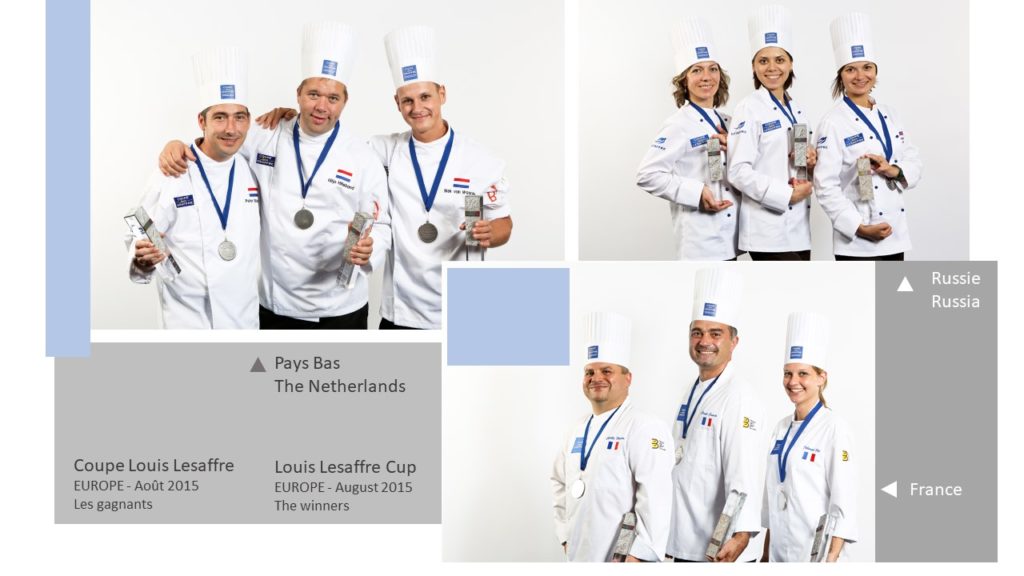 NETHERLANDS : Peter BIENEFELT (Breads) – Hiljo HILLEBRAND (Viennese Pastry) – Niek VAN WAARDE (Artistic Piece)
FRANCE: Cyrille MARTIN (Breads) – Déborah OTT (Viennese Pastry) – Claude CASADO (Artistic Piece)
RUSSIA: Elena ANANYINA (Breads) – Anna GRIBANOVA (Viennese Pastry) – Vassilisa ZIATKOVSKAYA (Artistic Piece)
CHINA: Zhenghai ZHANG (Breads) – Zhiliang XU (Viennese Pastry) – Bin ZHOU (Artistic Piece)
SOUTH KOREA: Chang-Min LEE (Breads) – Jong-Ho KIM (Viennese Pastry) – Yong-Joo PARK (Artistic Piece)
National selections
30 countries have selected their national team :
| | |
| --- | --- |
| Africa / Mediterranean | Algeria – Côte d'Ivoire – Mauritius – Morocco – Turkey |
| America | Argentina – Brazil – Chile – Colombia – Costa Rica – Equateur – Mexico – Uruguay – Canada |
| Europe | Belgium – France – Spain – Hungary – Italy – Israel – Netherlands – Poland – Russia – Serbia – Sweden |
| Asia Pacific | Australia – China – South  Korea – Indonesia – Vietnam |