The Bakery World Cup 2012
Since its creation in 1992, this prestigious competition has attracted professionals from around the world to come and pit themselves against each other. More than just a title, the team crowned "world champions" wins the recognition of its peers, and also of its own country whose colours the team members proudly wear. Four years later, a new World Cup puts this title into play once more.
The 8th edition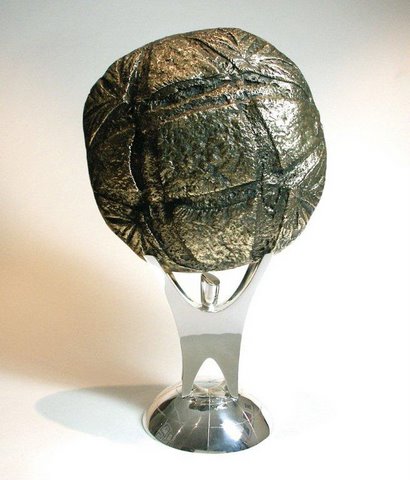 For its eighth edition, the Coupe du Monde de la Boulangerie (Bakery World Cup) took place from 3rd to 7th March 2012, at the Europain show in Paris. Followed throughout the world, this competition is a major event for the profession. The Coupe du Monde de la Boulangerie is quick to adapt to consumer trends with the reworked challenges! Healthy bread made its entry into the competition's challenges, a test in achieving the right mix in the bread's nutritional balance and its taste. It was accompanied by the savoury presentation, a cornucopia of rolls and savoury sandwiches.
The results
The ceremony of prize-giving took place on March 7th. Taiwan's  team, already  seen  on  the  2008  winner's podium,
Then,  the United States were called out as 2nd place winners – a much coveted spot.
And  finally, the world champion team : Japan!  !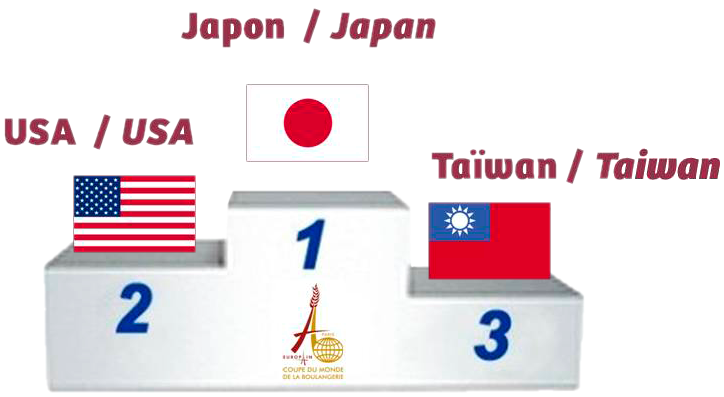 Twelve teams in the running
 Having qualifed through the 2009/2011 Louis Lesaffre Cup selection rounds, or directly from the 2008 Coupe du Monde de la Boulangerie, from 3rd to 7th March 2012, these countries competed to carry of the title of World champion team.
| | | | | | | | |
| --- | --- | --- | --- | --- | --- | --- | --- |
| | France | | Taiwan | | Italy | | Peru |
| | USA | | South Korea | | Sweden | | Senegal |
| | Japan | | The Netherlands | | Poland | | Costa Rica |
«In my experience, a team preparing for the Coupe du Monde may be compared  to a sports  team. Each person must  learn how  to manage his stress, first for himself, but also because of his  responsibility  towards his  team: you win together. The Coupe du Monde teaches us a great deal about ourselves,  it's a real insight into your personality.».  Christophe Debersee – World champion «Artistic Piece» – French team – 2008 Coupe du Monde de la Boulangerie