The 2016 Bakery World Cup / Coupe du Monde de la Boulangerie
For its 9th edition, the Coupe du Monde de la Boulangerie, that took place over 4 days during the EUROPAIN show at Paris Villepinte, brought together the 12 best teams in the world. Lesaffre, the competition's Official Exclusive Partner, enthusiastically salutes the teams' professionalism. They gave their all and raised this event to an exceptional level never seen before.
The results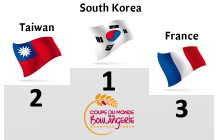 South Korea: Chang-Min LEE, Jong-Ho KIM, Yong-Joo PARK
Taiwan: Chung-YU HSIEH, Yu-Chih CHEN, Peng-Chieh WANG
France: Cyrille MARTIN, Déborah OTT, Claude CASADO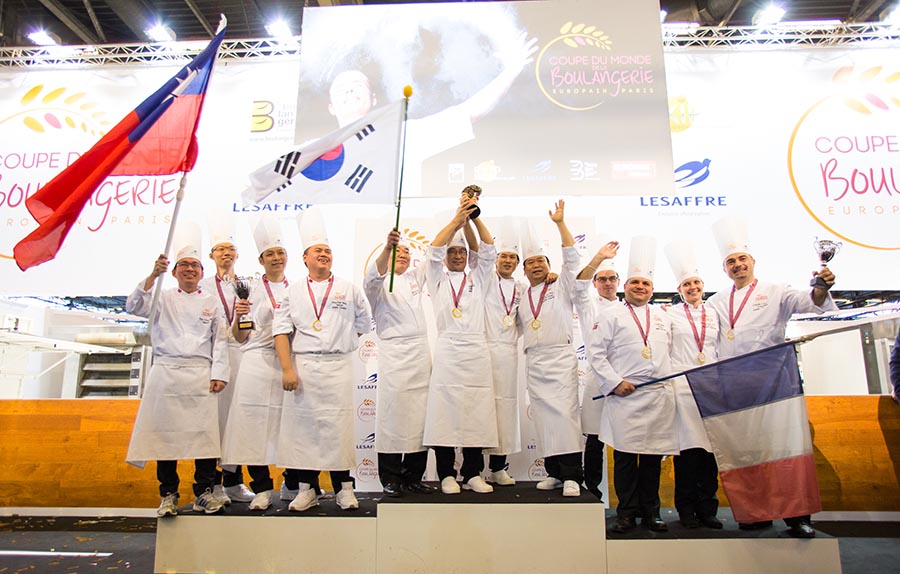 Among the 12 teams from the four corners of the world trying for a Coupe du Monde de la Boulangerie podium place, 9 came through the Louis Lesaffre Cup international selections and the other 3 qualified directly by winning the 2012 Bakery World Cup.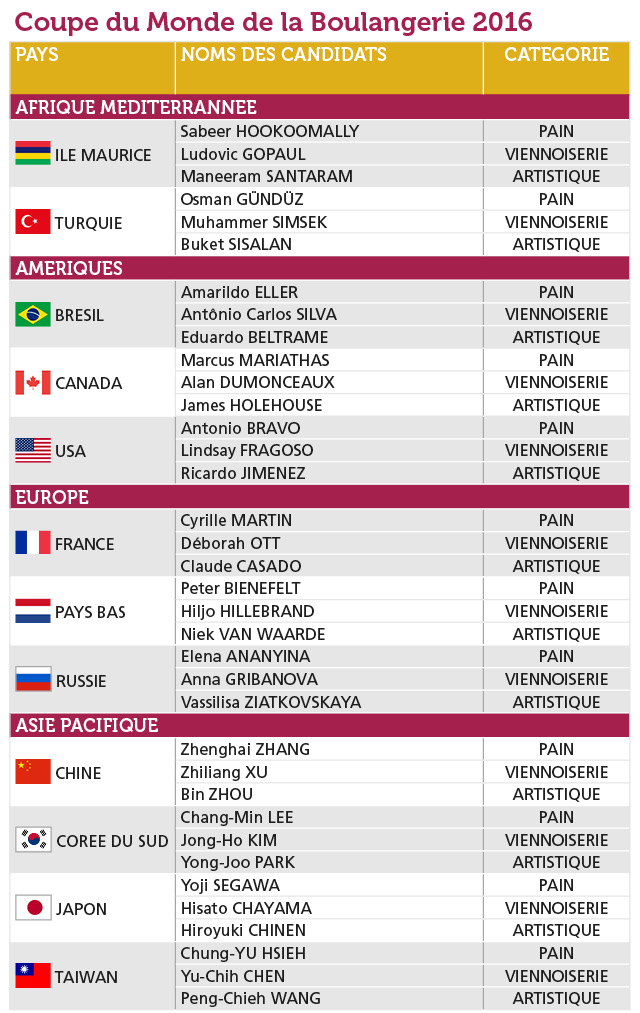 The jury